I have been given a feedback that my blog posting skills are not up to the mark as they merely resemble a little longer written text messages (maybe due to the habit of writing emails for almost a decade now), I am here to give an attempt to write more eloquently.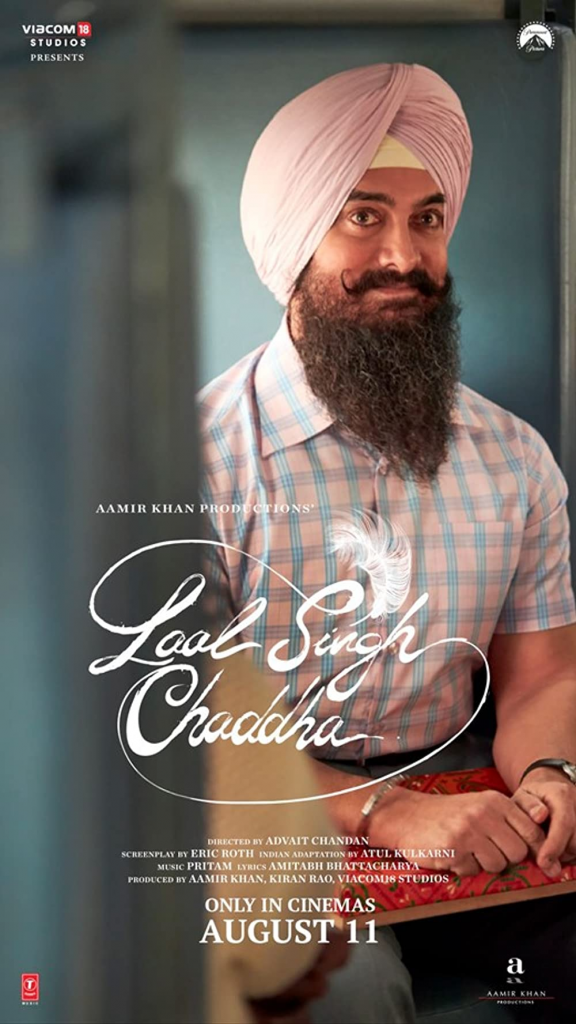 The movie as it calls out in the disclaimer itself, is a near exact replica of Tom Hanks' "Forrest Gump", definitely tailored to the Indian audience's palate (in all true senses, as you see Aamir eating golgappas where Tom carried a box of chocolates).
In my opinion, the movie was good – it captured the essence of life of an average Indian person – and accurately portrays the ways life plays us and the way we play our lives and the uncertainties of it. Just the way Forrest inadvertently played a part in American history, Laal did too, in his own way, weaving a narrative of chronological anecdotes. I wholeheartedly liked the movie and smiled throughout the run of it in the theatre. There were certain elements which were of course pretty predictable for me – such as the operation Blue Star, Kargil War, Rupa undergarments, and I feel that certain elements were unnecessarily forced onto, e.g. portrayal of other contemporary political figures.
The movie was definitely captivating, but I felt that it gripped my wife more as she sobbed a few times at the sad moments and laughed too, during funny parts, but for the first time in a long time, I did not flinch at all, maybe because it was all too predictable for me being a replica of Forest Gump.
All said, I would give this movie a decent 7 on 10 for the work which has been put in, but would leave you all with a question to ponder, which is beautifully asked in the song of the movie itself: